Here's how you can determine your HVAC zone count if you are currently licensed using room count.
In E2H client, go to Reports -> Rooms Assigned

Click the "Submit" button to create the report.  Scroll down to the bottom summary and look at the results.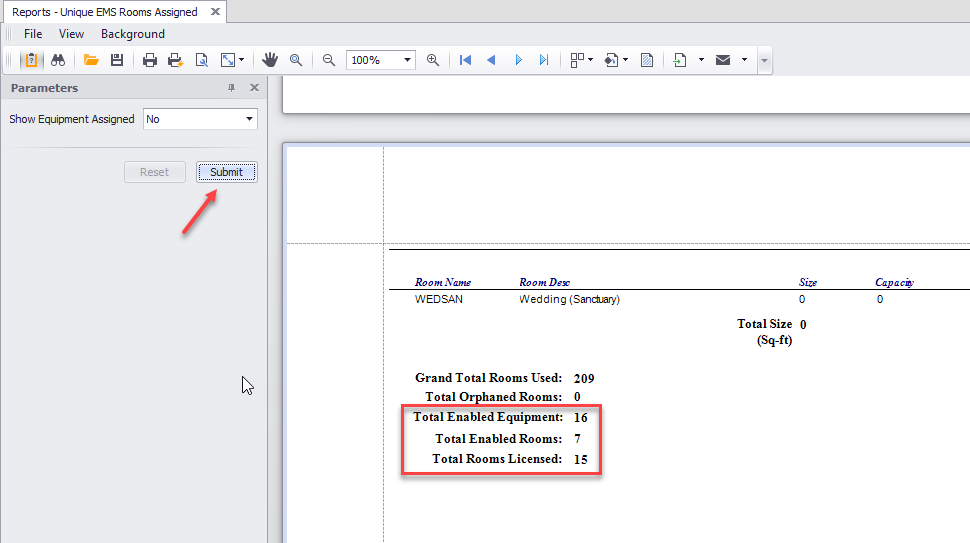 Total Enabled Equipment zones = 16
Total Enabled Rooms = 7
Take the lower of the two to determine the new SaaS zone count.  In this case, zone license count needs to be 7 at least.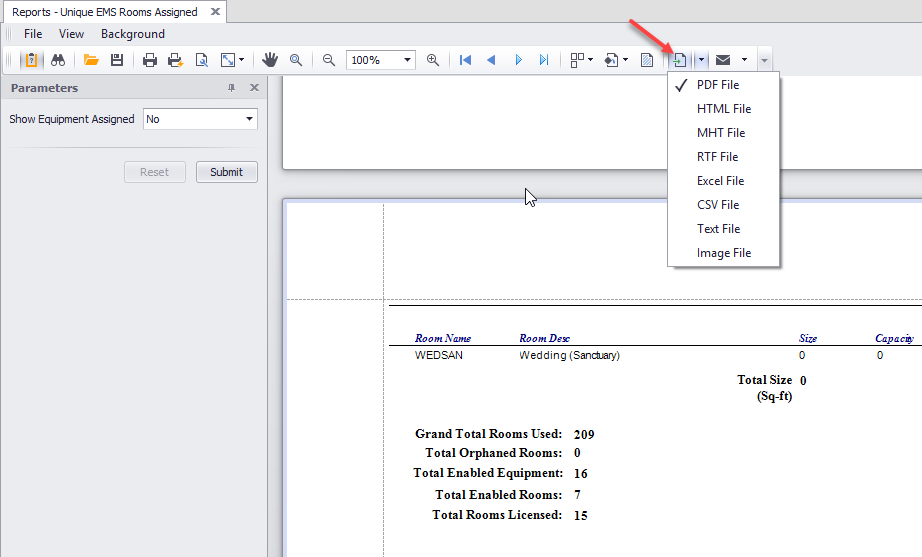 Export to PDF if you want share the results.