When running the BACnet explorer, sometimes the initial, automatic device discovery doesn't show any or all of your BACnet devices. This typically means that your devices are on different network subnets than where your BACnet Explorer is being run from. To remedy this, you must either add a BBMD (BACnet Broadcast Management Device) to your network settings, or you must manually add device bindings for those devices to be discovered.
Here are the steps to manually add bindings for BACnet/IP devices on different subnets:
1.  Open the manual bindings dialog.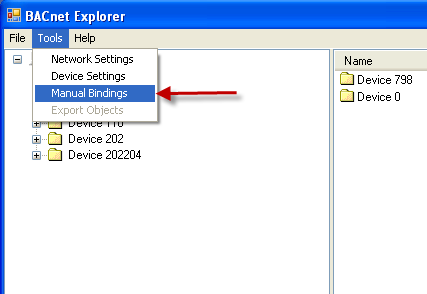 2.  Add new device binding.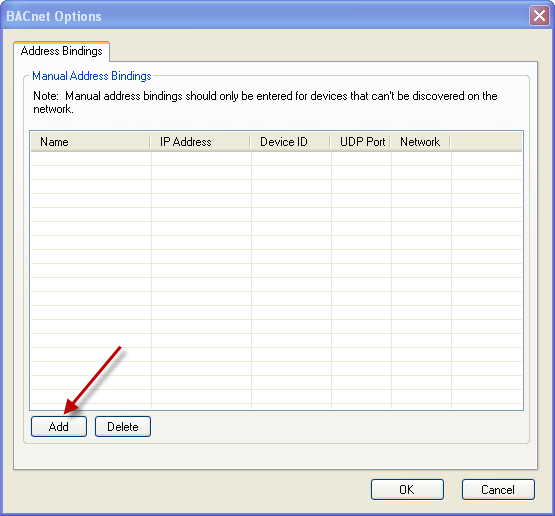 3.  Enter the device information for the missing BACnet/IP device.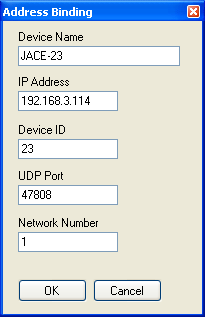 4.  Add additional devices the same way.  Click OK when done, and the explorer treeview will be populated with any BACnet points that it finds for the manually added bindings.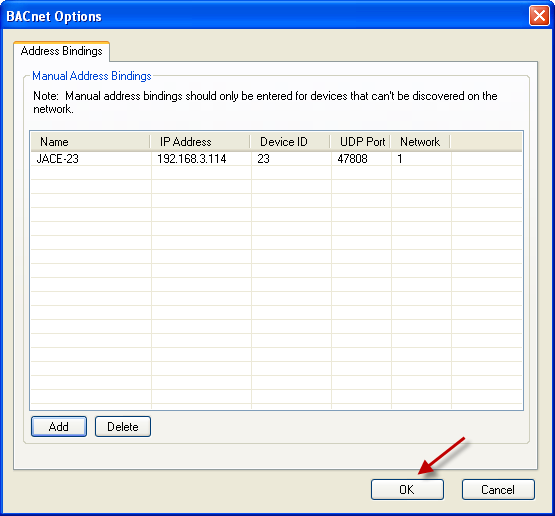 If you still don't see any devices, verify that the settings are correct for each device, and make sure that communications on UDP port 47808 are allowed to pass freely between subnets.  You can also verify that you can PING the IP addresses across the network to your missing devices. If problems persist, contact our support staff by creating a support ticket or updating an existing one.