Enabling MSMQ in Windows Server 2008
Microsoft Message Queuing is a required component for the Events2HVAC server.  This component is responsible for queuing all equipment commands for execution at scheduled times.  MSMQ is a free component in all Windows operating systems, but typically it must be enabled.
Go to the Control Panel in Windows and select Turn Windows features on or off.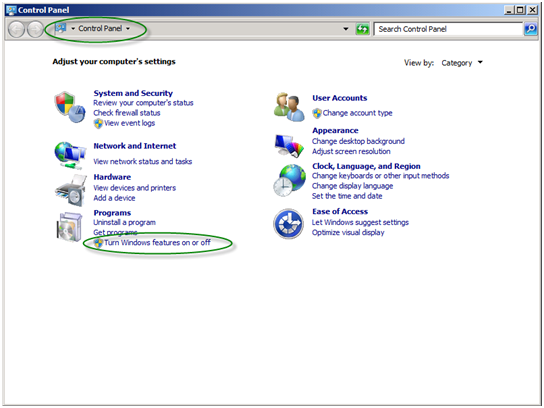 Select Features in the Server Manager tree.  Click Add Features.
 Select Message Queueing --> Message Queueing Server component.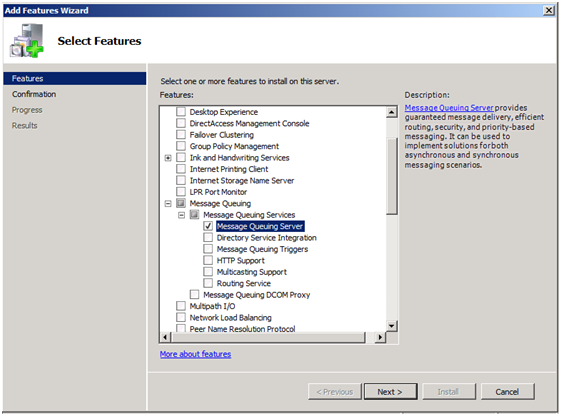 Click Next for confirmation.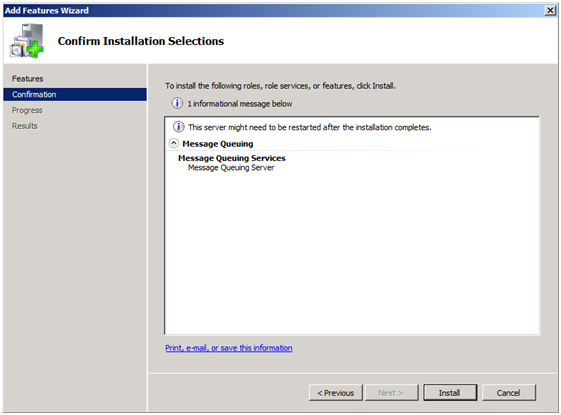 Click Install.