Event Provider Page
if you receive the error message below during setup, there was a problem loading the event provider interface. 
Event Provider Loaded: FAILED
Manually configuration will be necessary. See error log for details.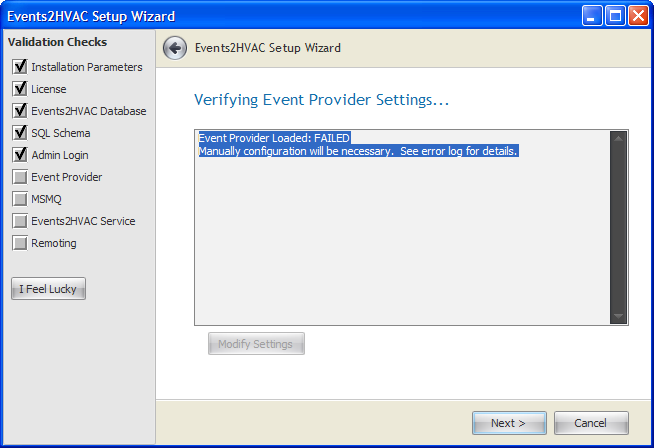 Details related to the error message can be found in the event log or the error log file. This type of error will probably need to be diagnosed by Streamside Solutions support.  Please start a ticket and attach the error log file.